VietNamNet Bridge - Vietnamese manufacturers' biggest rival is Thailand, experts say. The country exports a wide range of goods, from chicken to slippers, from cosmetics to electric cookers.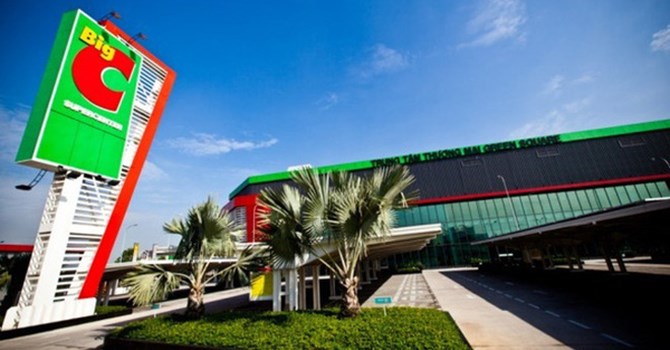 Most recently, Central Group has acquired Big C at the price of $1.04 billion

Figures show the flood of Thai goods in the Vietnamese market.

1.Vietnam spends $8.2 billion, or VND180 trillion to buy Thai goods, from slippers to cars.

According to the General Department of Customs (GDC), the turnover of imports from Thailand increased by twofold from $4.5 billion in 2009 to $8.2 billion in 2015.

Of this, the petroleum imports from Thailand increased from $590 million to $1.16 billion.

The other products which also witnessed sharp increase in import turnover were computers, paper and electronics.

Though Vietnam is an agricultural country which has big advantages in producing tropical fruits, it still imports fruits from Thailand in large quantity. The fruit import turnover increased during that time.

Vietnam also imports steel, precious metal, chemicals, machines, household use electrical products and pharmaceutical drugs from Thailand.

2.Thailand is a big vehicle exporter to Vietnam.

In 2015 alone, Vietnam imported 25,136 vehicles from Thailand. If counting car parts, Vietnamese spent $1 billion to buy cars and car parts from the country. By the end of 2015, Thailand ranked fourth among the biggest car exporters to Vietnam, after China, South Korea and India.

In the first quarter of 2016, Vietnam imported 19,700 cars from all markets, including 7,814 cars from Thailand, a sharp increase of 64.5 percent compared with the same period last year.

3.Vietnam is Thailand's seventh biggest importer.

According to Thai agencies, the two-way trade turnover between Vietnam and Thailand in 2013 was $439 million. The figure is expected to increase to $15 billion by 2020.

Vietnam is the seventh biggest importer for Thailand, while Thailand is the 10th ASEAN largest investor with 300 projects under implementation in Vietnam.

3.Thai businesses have completed a series of merger and acquisition (M&A) deals in Vietnam.

In 2012, BJC group of the Thai billionaire Charoen Sirivadhanabhakdi spent 1 billion baht, or VND656 billion, together with Mongko, opening a supermarket to distribute Thai goods in Vietnam, Laos and Cambodia.

In early 2013, BJC took over the retail chain developed by Vietnamese Phu Thai Group and Japanese Family Mart and renamed the chain B's Mart.

In August 2014, BJC spent 655 million, or $879 million, to buy Metro Cash & Carry Vietnam.

In September 2014, the Thai billionaire decided to spend 1 billion baht, or VND650 billion, from now to 2018 to expand 205 B's Marts in Vietnam.

In January 2015, Power Buy, belonging to Central Group, bought 49 percent of Nguyen Kim home appliance chain's stake. It is also the owner of Robins chain in Vietnam.

Most recently, Central Group has acquired Big C at the price of $1.04 billion.